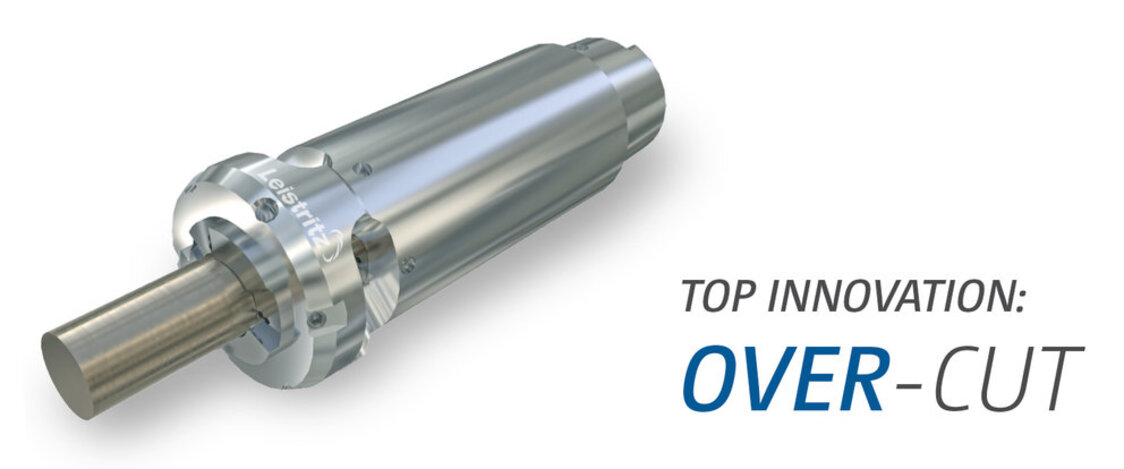 A new Approach to axial turning
Especially with small diameters, the radial overturning of the workpiece is very complex. We have developed a unique solution that not only makes manufacturing easier, but also considerably increases productivity: the Over-Cut tool system for axial overturning of elongated components from 1.5 mm diameter.
The arrangement of at least three cutting edges on the diameter of the workpiece provides not only a solution to the challenge of radial displacement. At the same time, significantly higher feeds can be driven, which results in a considerable reduction of the cycle time.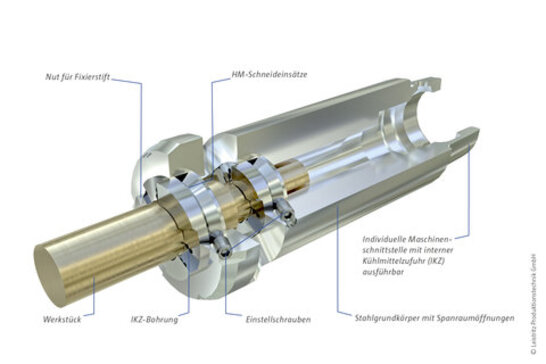 no radial displacement of the workpiece
shorter machining time due to higher feed rate
interchangeable cutting insert
different diameters can be used in one basic body
optionally with internal coolant supply
higher surface quality
longer service lives
Contact
Markus Fuchs
Head of Customer Service Leistritz Produktionstechnik GmbH
Tel.: +49 (9654) 89-855mfuchs@leistritz.com
Over-Cut+: multistage + end finishing
How would it be if not only the component was manufactured in multiple stages, but also the ends of the component were machined in the same process step? This is exactly what the Over-Cut+ can do.
It is a revolutionary solution: a tool system that combines several work steps. This not only increases speed and accuracy, but also saves tool slots!
Increase your productivity and produce 6x faster!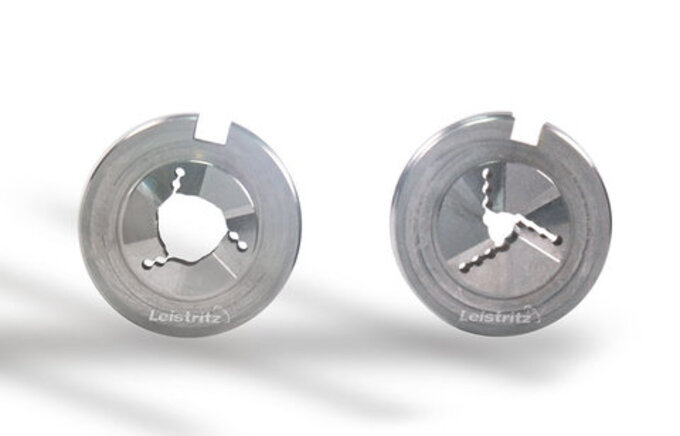 Option: Cutting inserts with internal coolant holes
We have made it possible! By introducing new grinding techniques, the cutting edges are now made with corner radii and chamfers of up to 1 mm in size.
Not only do the cutting edge inserts have a longer tool life, but they also provide a significantly higher surface quality, as the chips are effectively removed.