Everyone talks about Plug & Play -
we just make it happen with the new OverCut-PIN!
We upgrade our portfolio and you change tools – all within a very short period of time. Two to three hours for a tool change? A matter of the past with the OverCut-PIN. With our new super tool for processing workpieces, you not only change over within ten minutes; you also save time and money by mapping complex part contours with just one tool.

More productivity. More quality. Less costs.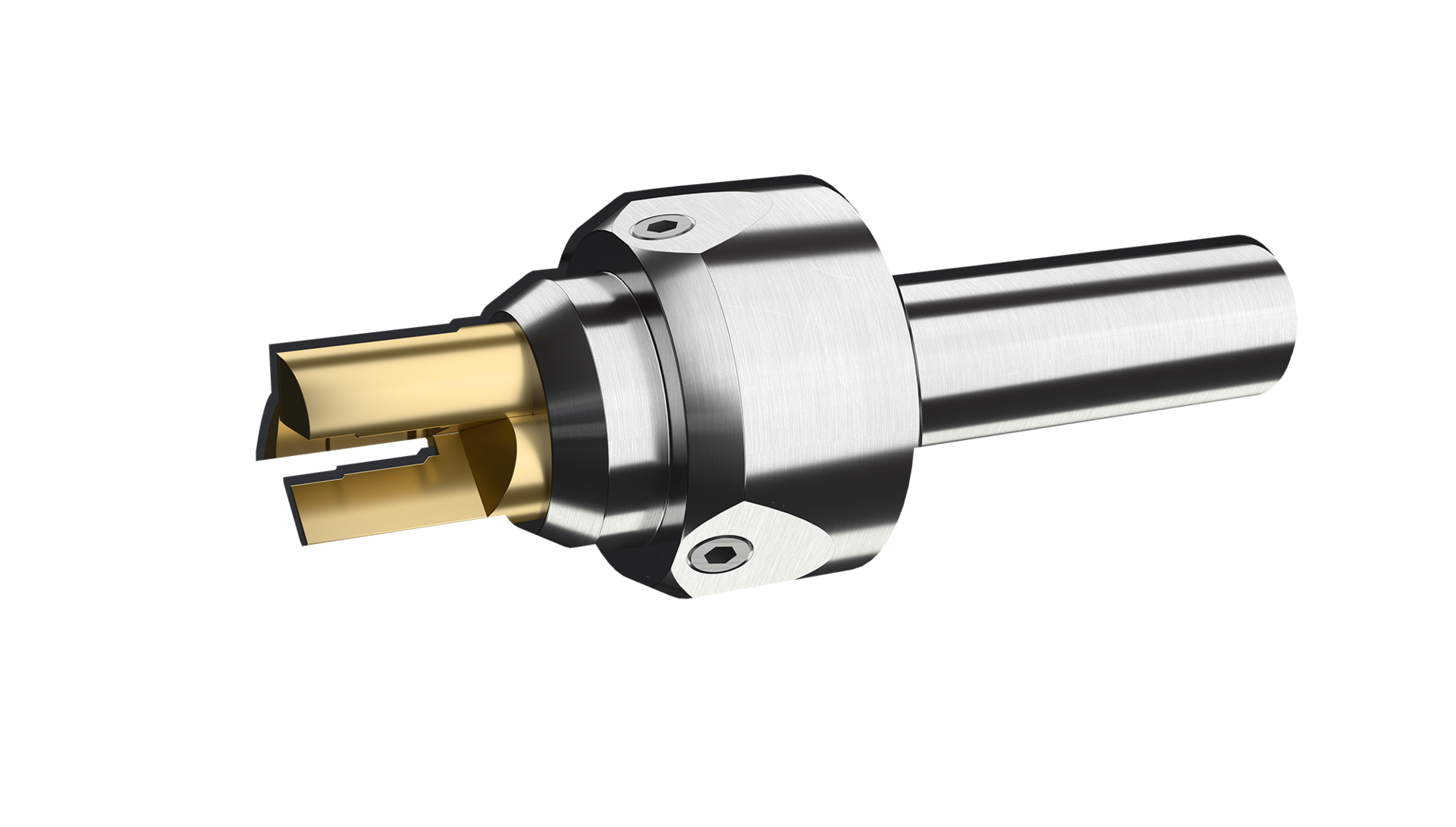 Leistritz OverCut-PIN
Our goal?
To produce multiple features in the smallest parts sector economically and reliably with one tool.

Our result:
A completely new type that clearly pushes the limits of what is possible.
1
Individual design option per insert or regrindable as a set.
2
Machine connection adaptable or direct.
3
Optimal precision clamping for component tolerances > 0.01mm.
Facts at a glance
Tool for external and internal machining
Cylindrical workpieces without displacement
Applicable on all machine types (adapter)
Outer diameter of 0,8mm-10mm producible
Inner diameter of 5,0mm-10mm producible
Optimum workpiece surface and chip control thanks to internal coolant supply
Full process control thanks to simple traversing movement on the machine
Contour profile on one or more cutting edges (up to 15mm depth)
Simplest programming
Reduced setup time and number of tool places

Markus Fuchs
Head of Customer Service
Leistritz Produktionstechnik GmbH