Turning is by far the most traditional form of machining. We have looked at this area from the perspective of the highest possible productivity. We will find the technically most suitable solution for almost every task.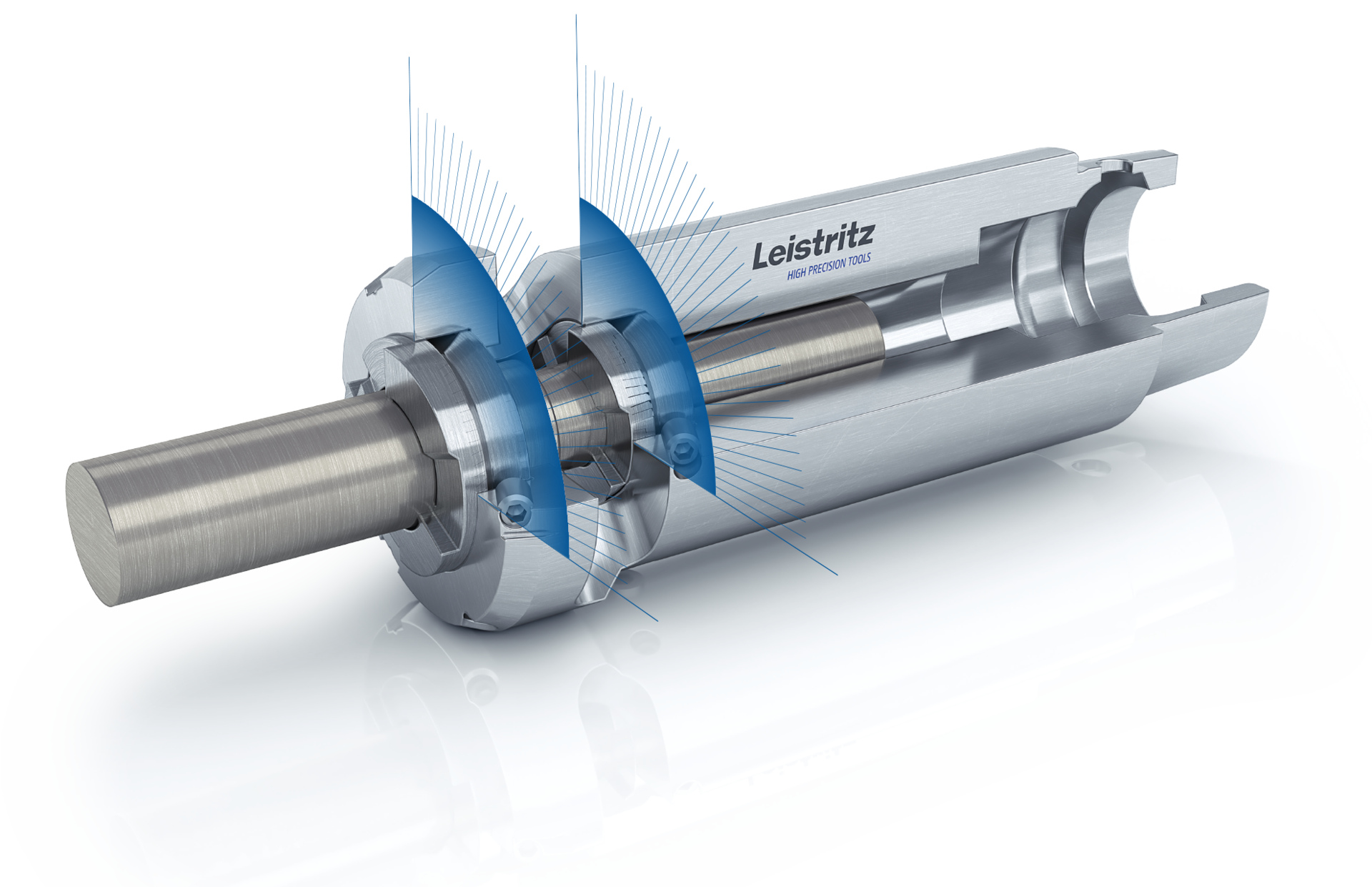 The new dimension of turning. OverCut.
Axial turning with multiple diameters
Cost- and time-saving multifunctional tool
Manufacture up to 6 x faster
Several production steps in one operation
1
No radial displacement
Due to the radialy arranged cutting inserts, the force is evenly distributed on the workpiece.
2
Exchangable cutting inserts
The cutting inserts can be changed to suit the application. This means that you are always well prepared for changes.
3
One body for everything
With only one basic body a wide range of diameters can be machined.
4
Sufficiant Cooling
The Leistritz OverCut is available with internal coolant supply. The chips are flushed out, the tool life of the tool inserts is ultimately considerably increased.
The well-known Leistritz quality enables maximum tool life and process reliability

Not new, but just like new: With reconditioning in original equipment quality, we offer an absolutely economical solution.
Our experts analyse your current process with you and develop the optimal tool from it.
The pacemaker for a perfect end
Up to 5 steps in one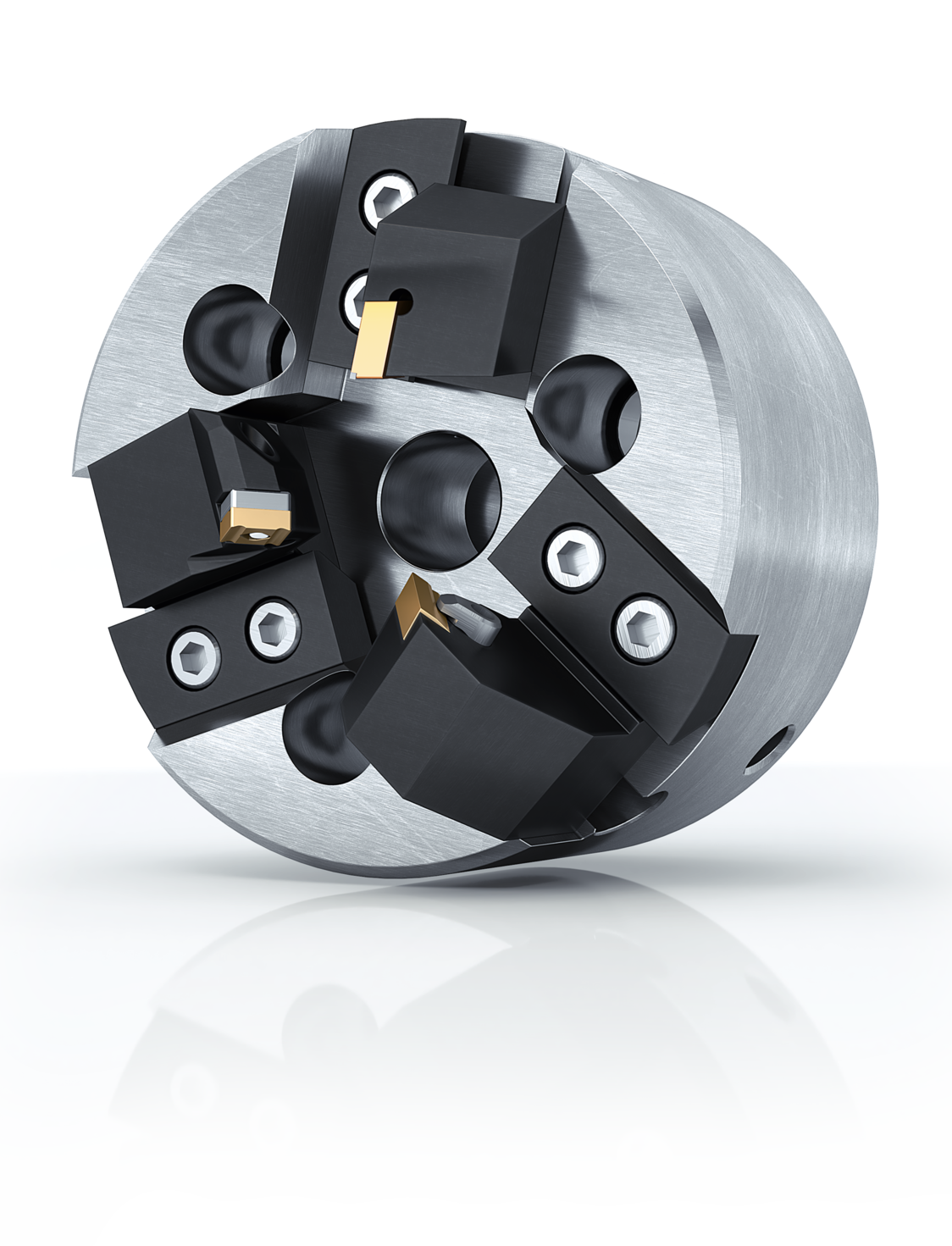 Complete supplier: Inserts and tool bodies in special
and standard design can be freely combined
Short delivery times
1
Highest economic efficiency
By using profile inserts, even complex shapes can be machined.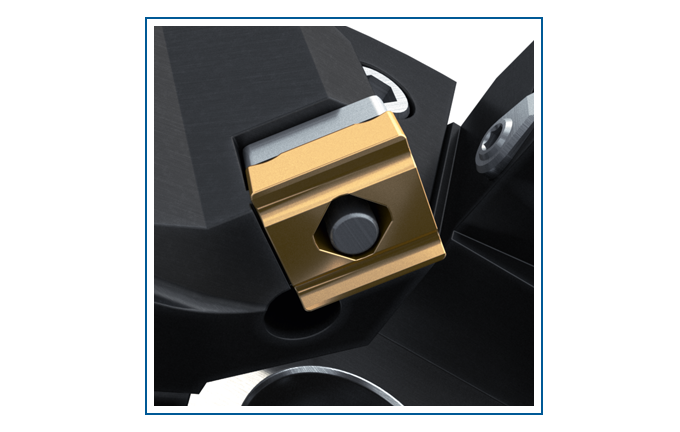 2
Exchange accuracy
The insert seat grinding enables easy excahnge.
3
Outstanding stability
The cutting pressure is applied over the entire width of the insert, and thus enables optimum force transmission.
4
Quick change saves time
The Leistritz clamping system allows the profile inserts to be changed inside and outside the machine.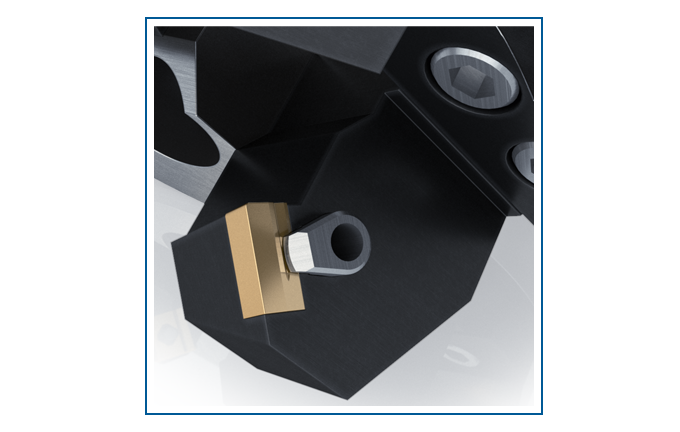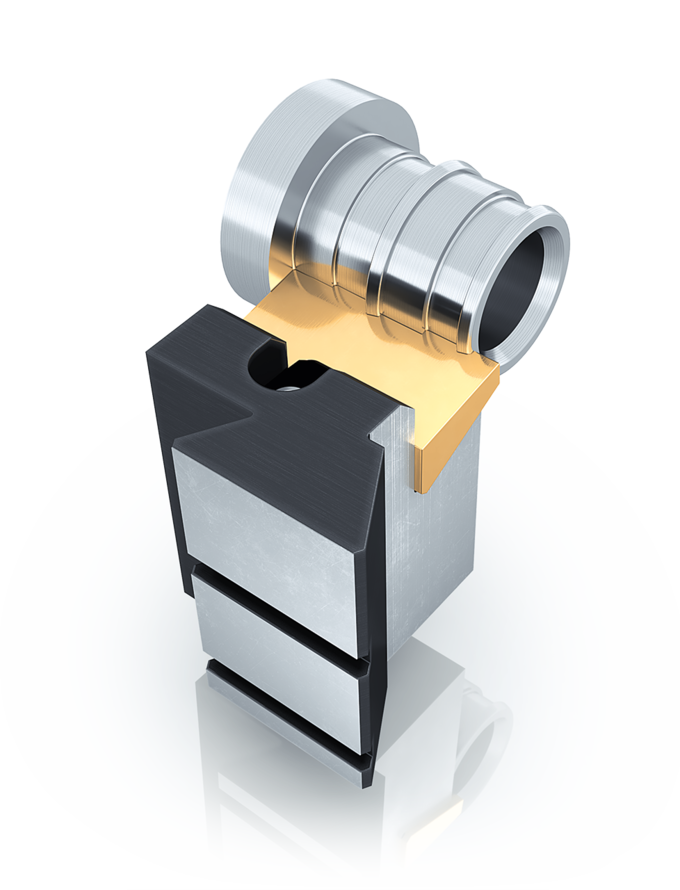 Profiling
Complex turned part contours require high-performance profile cutting tools for the economical production of these turned parts. At the Leistritz Profile Centre, we will be happy to take care of the profile design and cutting layout for you on request.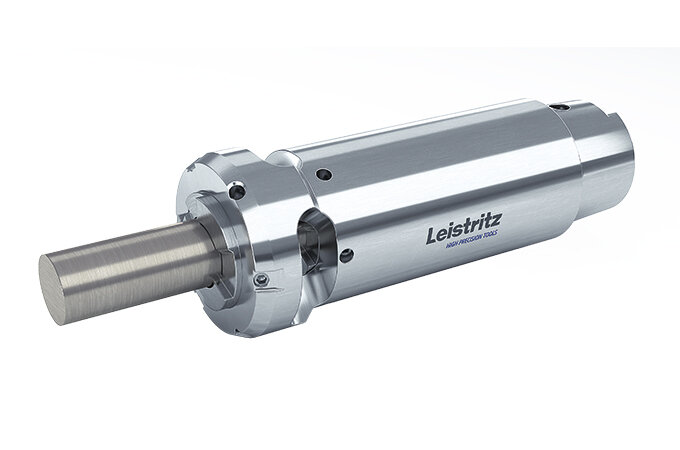 no radial displacement of the workpiece
shorter machining time due to a higher feed rate
interchangeable blade set
different diameters can be used in one basic body
higher surface quality
longer service lives
optionally available with internal coolant supply (ICS)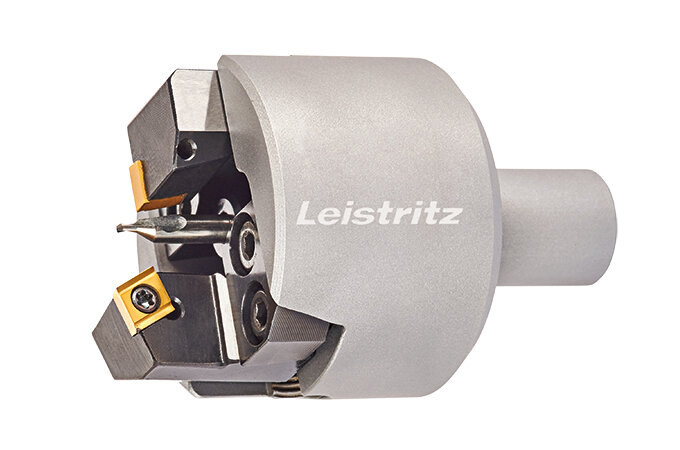 up to 5 working operations in one operation
different workpiece diameters machined with the same tool, as these are radially adjustable
easy adjustment of the tools
flexible tooling thanks to a modular system
tool heads, insert holders and adapters are available from stock
tool is adaptable to all machines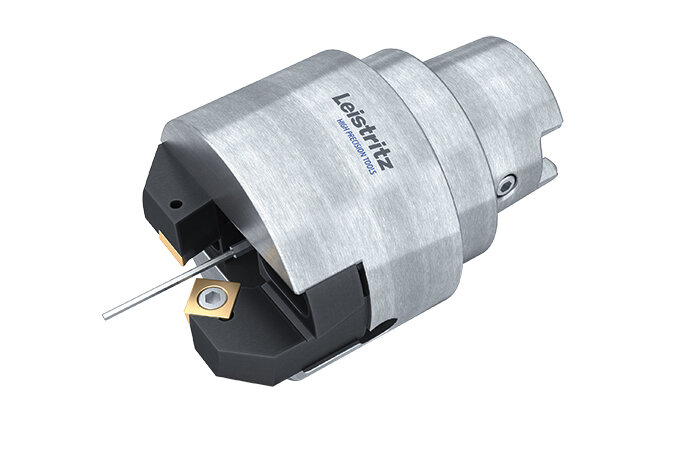 All the advantages of Leistritz end finishing tools for small diameters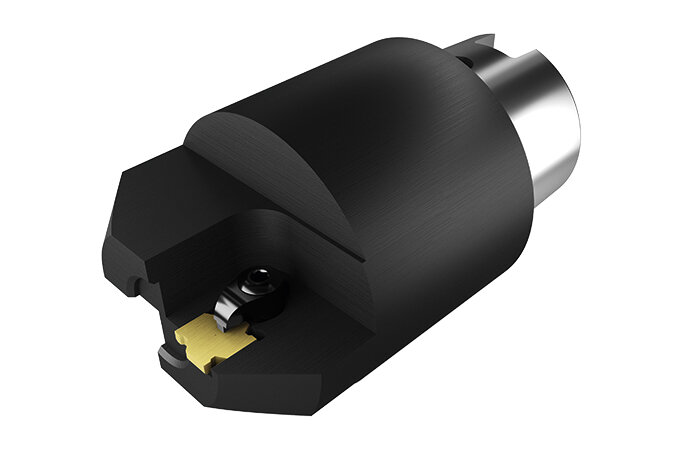 We profile your tube-chamfering insert for you!
from inner tube - Ø 4 mm
wall thickness 0.8 - 2 mm
radii and special designs possible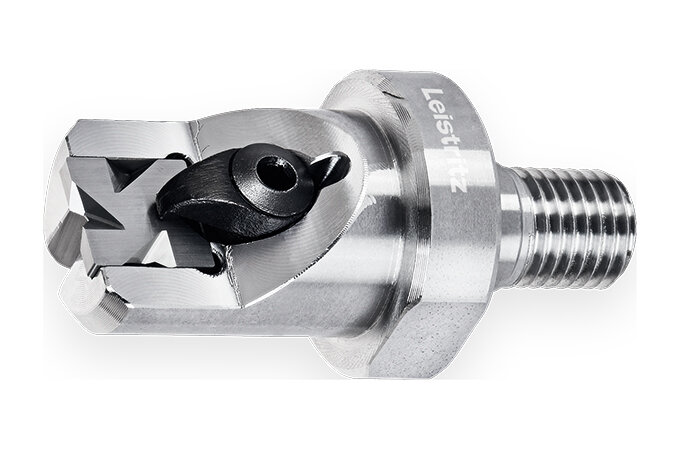 The perfect end finishing of workpieces with a diameter of 1 mm or more.
The innovation lies in the special cutting edge geometry of the form inserts. Whether classic facing
and chamfering, or a specific profile contour – many things can be manufactured in just one operation.
Soon you can configure your individual tool, using our product configurator
You have any questions about our solutions? Your personal contact person looks forward to hear from you!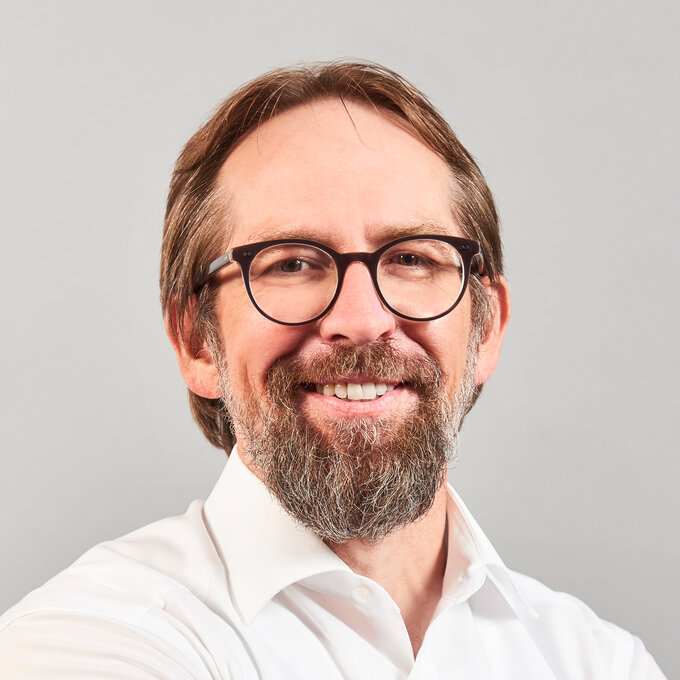 Andy Sperber
Customer Service
Leistritz Produktionstechnik GmbH