Convincing precision
As a manufacturer of precision tools, we have decades of experience in the design and manufacture of customized tools. With our product range, we focus on both the machining of rotating workpieces (end finishing, profile turning, groove turning, thread turning and general turning) and the further processing of turned parts (work rest blades for centerless grinding). Here we show a selection from our range of tools.
We are also a reliable partner in the field of precision tools for metal cutting. In addition to our standard range of products, we offer special services and customized solutions – such as work rest blades for centerless grinding – so that our customers will be able to produce more efficiently and at a higher quality.
Especially with small diameters, the radial overturning of the workpiece is very complex. We have developed a unique solution that not only makes manufacturing easier, but also considerably increases productivity: the Over-Cut tool system for axial overturning of elongated components from 1.5 mm diameter.
The arrangement of at least three cutting edges on the diameter of the workpiece provides not only a solution to the challenge of radial displacement. At the same time, significantly higher feeds can be driven, which results in a considerable reduction of the cycle time.
no radial displacement of the workpiec
shorter machining time due to higher feed rate
interchangeable cutting insert
different diameters can be used in one basic body
optionally with internal coolant supply
higher surface quality
longer service lives
For centerless grinding, the work rest blade is one of the most important parameters in the grinding process next to the control wheel and grinding disc. Precision, surface quality and wear-resistant work rest blades are our guarantee for high dimensional and geometrical accuracy in the work pieces that will be ground. Leistritz produces work rest blades for all centerless grinding machines for through-feed grinding and plunge cut grinding. We have been producing this type of tool for decades and therefore have an enormous wealth of knowledge on designing, constructing and finishing this sophisticated product.
Depending on your grinding needs, we can offer you more for even the smallest work pieces waiting to be ground:
Bearing rails as throughfeed rails, prism rails, plunge cut rails and step rails
made of hardened steel or Ampco
or steel fitted with carbide or PCD
As the inventors of the flat form changing system, Leistritz provides solutions for all common multi-spindle lathes, single-spindle lathes, sliding headstock lathes, fixed headstock lathes, automatic revolving transfer machines as well as for CNC lathes – no matter whether for internal or external machining (profile grooving, contour turning, contour drilling, chasing, calibrating, polygon turning, gear shaping). We also produce and design customized holders (also with coolant feed).
The flat form tool system is characterized by a ground insert seat with a fixing pin.
Advantages:
Using state of the art grinding centers, the inserts are profile ground, the contours designed with the pin in the middle.
The fixing pin in the holder in combination with the precise fixing groove ground into the insert guarantees a high level of repeating accuracy when changing inserts.
The holder can remain in the machine while changing inserts.
With Leistritz end finishing tools, the ends of axially symmetric work pieces can be faced, chamfered, centered and turned in only one working step. They can be used in all end finishing machines, machining units, multi-spindle machines, automatic revolving transfer lathes and CNC lathes.
The advantages of this flexible Leistritz tool in the modular system are: With standard tools, it is possible to complete up to five operations in one step. Moreover, special and combination holders also increase the number of operations. Because they can be set radially, an array of work piece diameters can be processed with the same tool. Another benefit is the fact that our tools can be adapted to every machine.
From abrasive materials such as casting and rust-proof and acid-resistant steel types to aluminum alloys, Leistritz provides a wide range of carbide drills for processing diverse materials. With drill diameters in increments of 0.1 mm (up to diameters of 20 mm) and with drill bit lengths of 3xD to 8xD, Leistritz drills meet even the highest demands for drill quality and guarantee process-reliable machining of challenging materials even at high feed rates.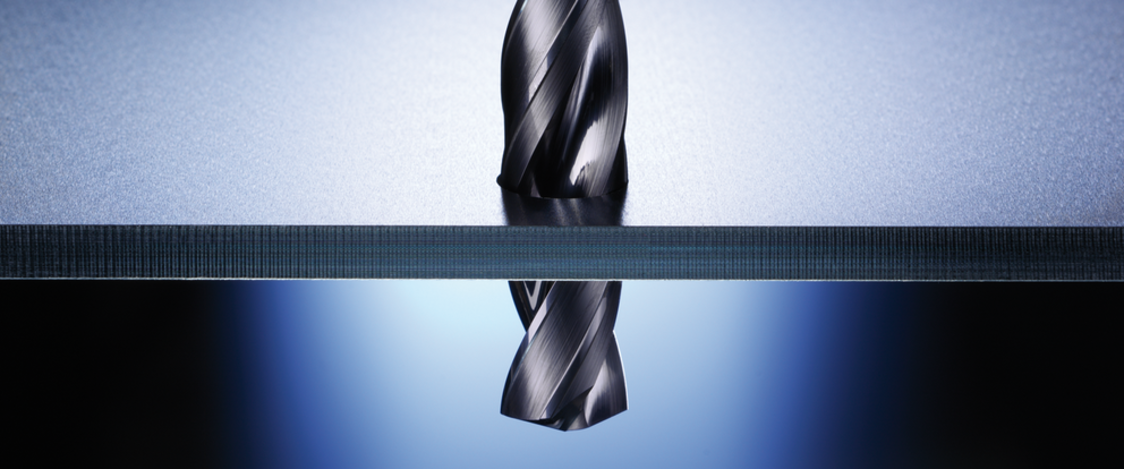 For economical and process reliable superfinishing of your drilling, Leistritz provides solid carbide reamers to supplement its solid carbide drill range. The range of reamers includes diameters from 0.95 to 20 mm. In addition to standard NC reamers, high-performance S2 and VA reamers are also available, which can cope with the highest demands for cutting speed and durability.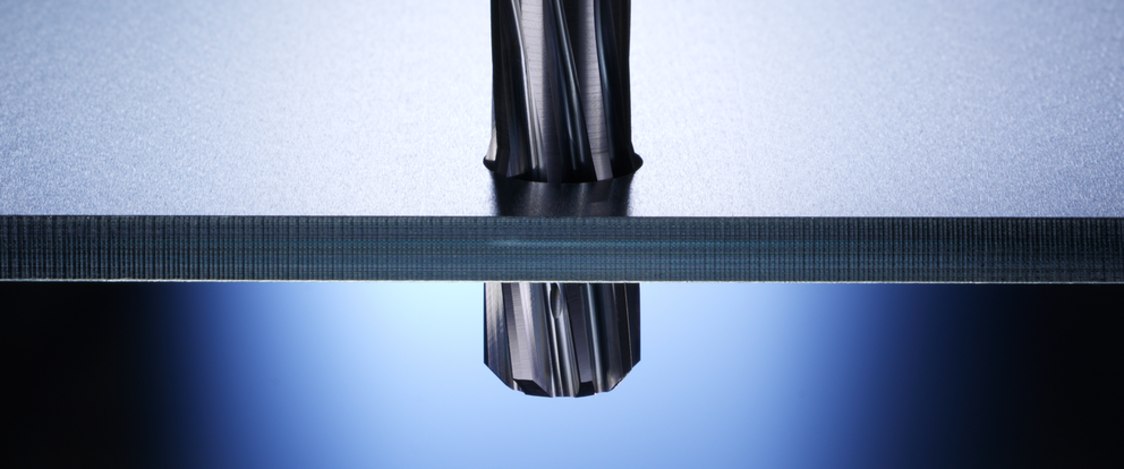 Processing complex pieces requires sophisticated tools! Especially during milling processing, a high level of process reliability, durability and surface quality are key. With Leistritz carbide millers, we have the right tool for your cutting needs. Special millers that can be delivered quickly are our strong point. Of course, we also offer standard end millers for rough machining and finishing.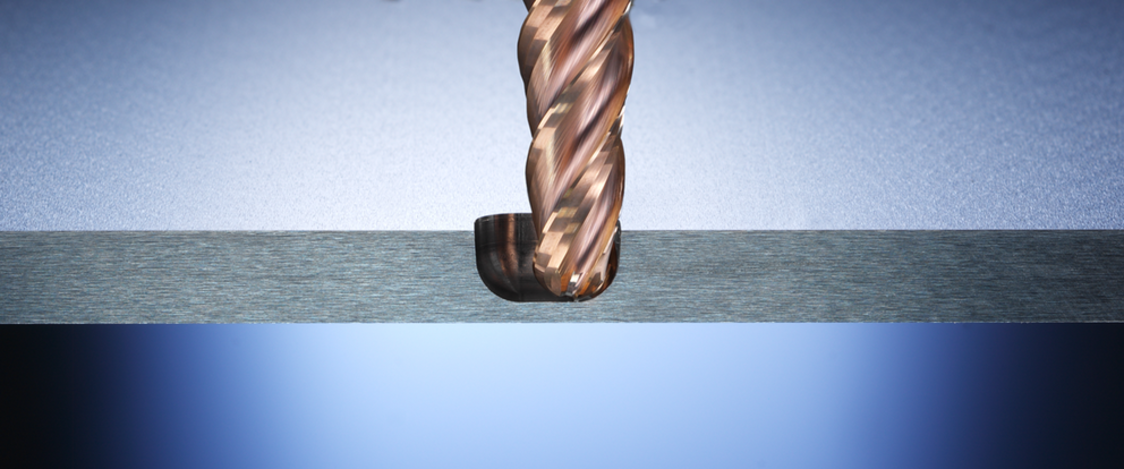 In addition to special millers, Leistritz solid carbide millers include radius cutters, cherry cutters, form cutters, torus cutters, die-sinking cutters, chamfer cutter, thread-milling cutters and end milling cutters. These are available in diameters from 3 to 32 mm. We also produce millers with larger diameters from sinter slugs. With the aid of state of the art software, we construct your miller according to your specifications and/or the task you will be using it for. Of course, we also provide regrinding service for these products.
Service
Accessories and protection against wear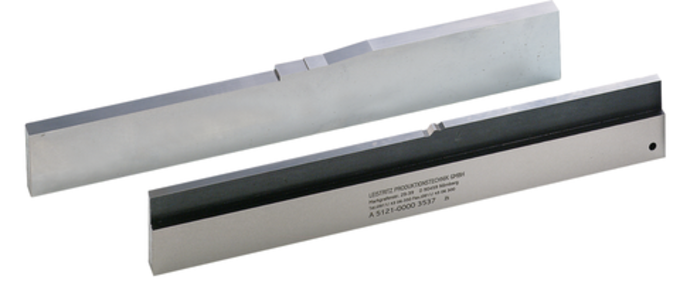 Templates
Especially for profile grinding, the results depend largely on the degree of precision with which the bearing rails and the templates were produced. With the templates, the necessary dimensions of the various steps (the tool's profile) are transferred to the grinding disc with a copying attachment. Especially older grinding machines without CNC control need templates for truing the control wheel and grinding disc.
Leistritz provides templates for all common machine types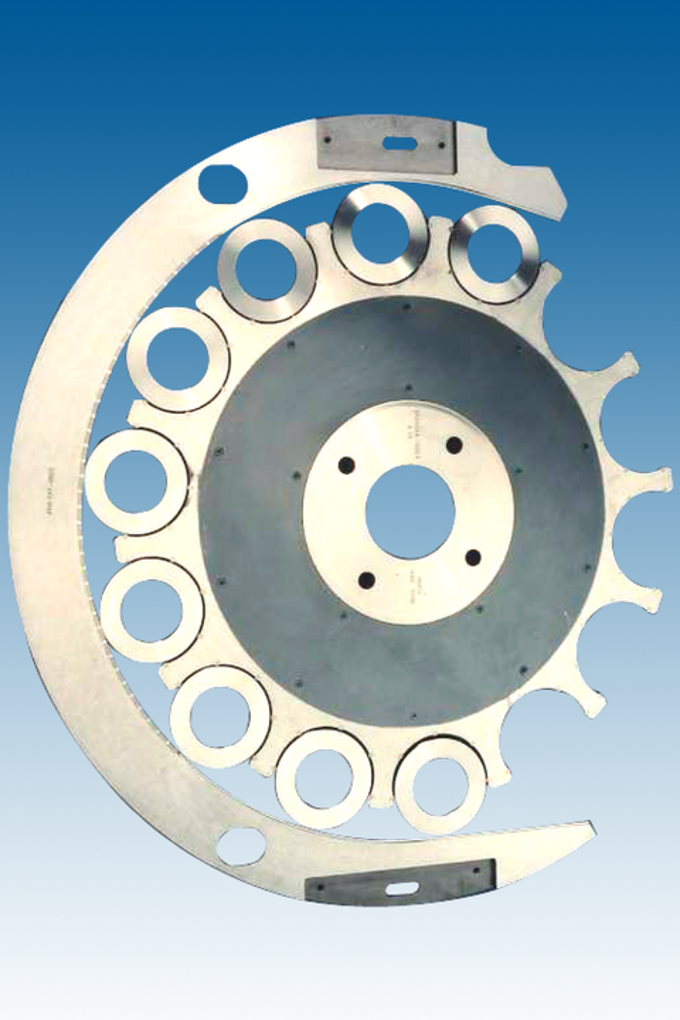 Machine components with protection against wear
High durability and minimal production down time are parameters that are crucial during production. In order to extend the longevity of important machine components, robust materials are utilized.
Whether clamping jaws or thread roll overlays, whether grinding stars or abrasive segments for double-sided surface grinders – to raise the wear protection of our products, we equip these with carbide.
Leistritz not only produces your product, we design and construct it for you too. We also provide a repair surface for these products – also for third-party products.
Service
For Leistritz whirling machines, we provide optimally adapted tools. Because we are a process supplier with system responsibility, you will receive custom-fit quality products with precise workmanship. This way you benefit from our comprehensive know-how in applications technology. We would be happy to advise you to find the tooling solution that is right for you.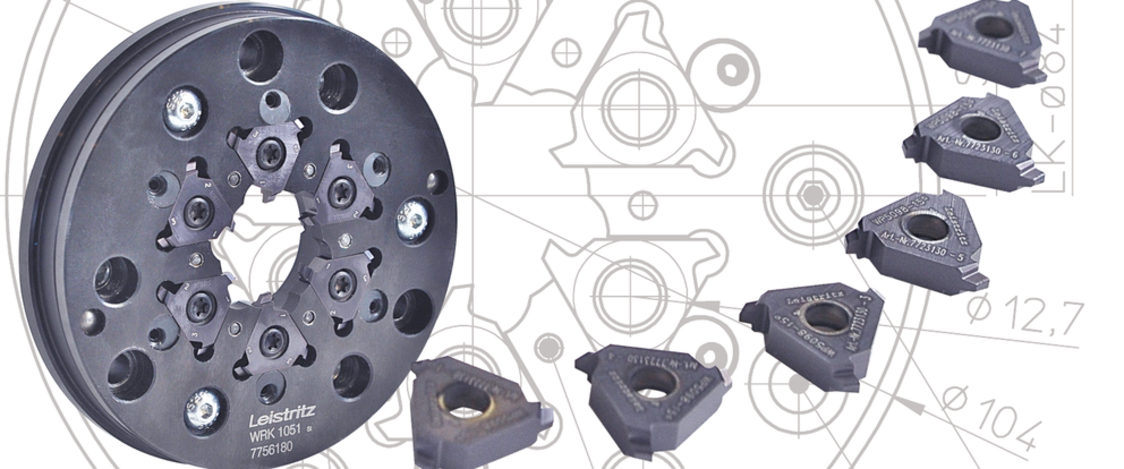 Contact
Sandra Kühn
Sales department machine tools Leistritz Produktionstechnik GmbH
Tel.: +49 (9654) 89-836skuehn@leistritz.com
We have comprehensive applicable knowledge based on our many years' experience. Where your supply of cutters is concerned, we would be happy to advise you. Standard knives can be delivered off the shelf. In this, we do not limit ourselves to our own knives, rather we also supply cutters from other manufacturers.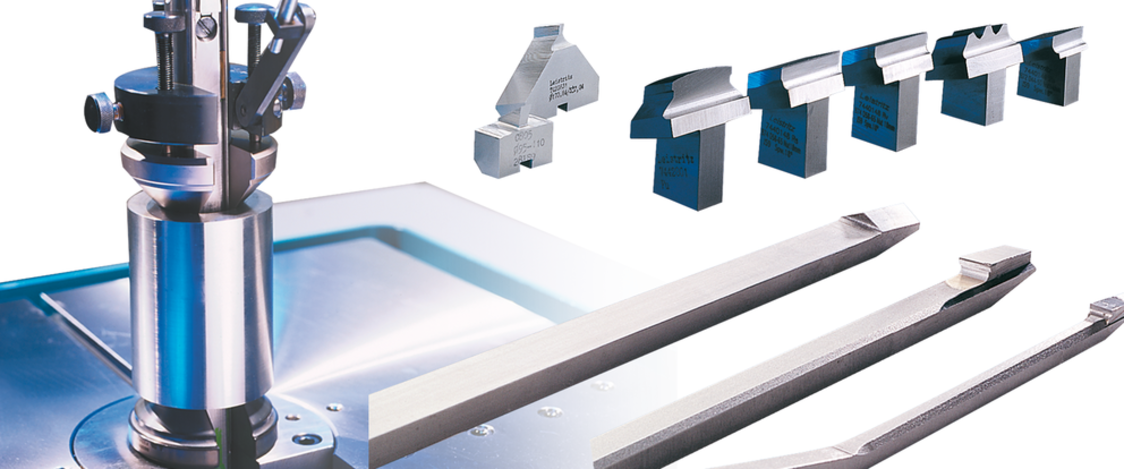 Of course, we also provide our tried and true regrinding service for cutters. Please feel free to contact us.
Service
Contact
Natalie Janker
Sales department machine tools Leistritz Produktionstechnik GmbH
Tel.: +49 (9654) 89-988 Fax: +49 (9654) 89-834njanker@leistritz.com
We manufacture toolings for the production of internal profiles and key ways. We have many years of experience in the manufacture of these products. In the design and production phase of our tools we benefit from our vast application know-how. We offer a standard toolings and manufacture, of course, customized solutions. In our own manufacturing facilities we work with a high degree of flexibility. Thus, we can provide our customers with toolings of high quality, whose single components are perfectly compatible.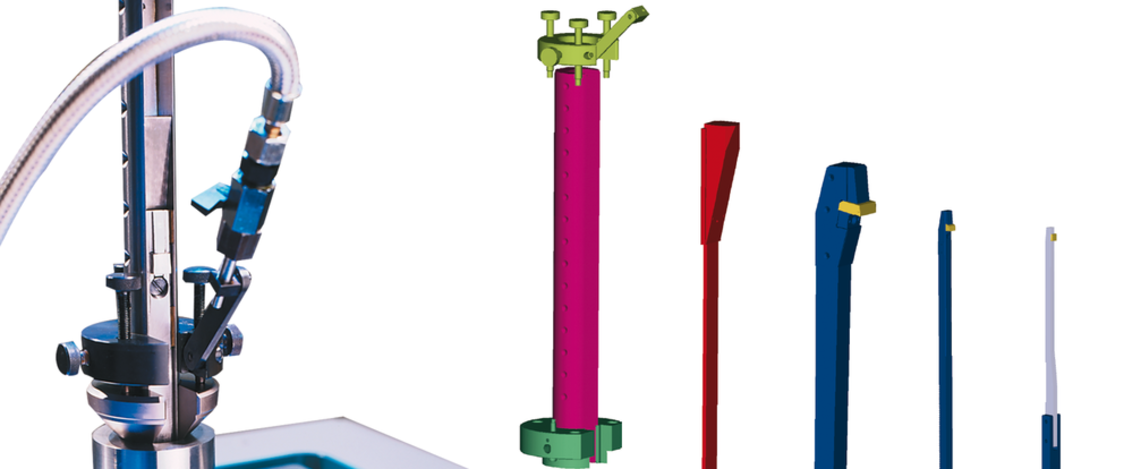 Our tooling system convinces by:
easy handling for short set-up times
flexibility in order to be able to manufacture even small batches and individual components
Contact
Natalie Janker
Sales department machine tools Leistritz Produktionstechnik GmbH
Tel.: +49 (9654) 89-988 Fax: +49 (9654) 89-834njanker@leistritz.com